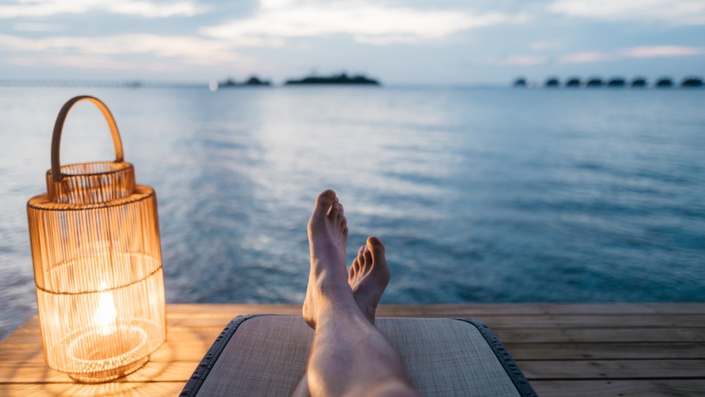 How to Stick to a Budget
Save Frustration, Time, and Money
Learn how to stick to a budget—and make it look easy.
Following a budget is difficult. But what if it didn't have to be?
Have you ever said any of these things to yourself?
"I feel so defeated when I try to budget."

"Ugh! I can't believe I overspent on groceries AGAIN!"

"I'm never going to be able to understand budgeting."

"When is it going to be my turn to catch a break so I can stop living paycheck to paycheck?"

"I spend HOW MUCH on eating out this month?!"

"If I only had more money, I'd be much happier."

"This is pointless! I'm never going to be able to stick to a budget."
If any of these sound like you, you are not alone.
One of the hardest things about budgeting is the follow through. It can be frustrating, time consuming, and it's way too easy to beat yourself up over it. That's why I created this course.
I've been helping people budget—and perfecting my own budget—for the past 15 years. In that time, I've seen three main reasons why it's so hard and so frustrating to stick to a budget. It's because they:
aren't budgeting in a way that works for them

are not able to get over the mental hurdles that come with budgeting

are not able to get over the practical hurdles that come with budgeting
How to Stick to a Budget: Save Frustration, Time, and Money is a step-by-step guide teaching you how to create a budget you can stick with and get over the mental and practical hurdles that are keeping you from sticking to your budget.
In this course, I will be covering:
How to create a budget—or mold your current budget—into something tailor made for you that will be super easy to stick to

How to get past the big mental and practical hurdles that are preventing you from sticking to your budget

Powerful tips and tricks that you can use to prevent overspending in common budgeting categories that are notoriously hard to stick to (like groceries and eating out)

55+ specific practical tips you can use to help stick to your budget

The reasons why it's so hard to stick to a budget to give you a great foundation on how to stick to yours

How to use different budgeting principles to create a budget specifically made to your life and needs
You'll also get access to an exclusive Facebook group where you'll find a community of support and accountability from others just like you along with direct access to ask me questions.
More info on the specific course modules is below.
This step-by-step budgeting course will teach you to stick to your budget, make it look easy, and say goodbye to your frustration with maintaining your budget.
My Story
A few years ago, I was in the same boat that you are in—budgeting was difficult. I couldn't seem to stick to it.
I felt like I was overspending on a lot of different things. I would research different tips and tricks for how to manage my money better, but nothing seemed to work.
My debt kept climbing and my savings kept dropping.
What's worse is that not only was I making decent money, but I was putting in honest and real effort to better my financial life.
I was literally going nowhere fast with my money.
It was incredibly frustrating and discouraging. I felt defeated.
Fast forward to today and I'm in a place where I thought I would never be.
I'm very comfortable with my budget. My budget lets me spend how I want, save what I need, and feel great doing both.
What's the best part?
I've been able to consistently stick to my budget for the past few years.
Looking back, I wanted to figure out why I wasn't able to stick to a budget for so long. There had to be a reason, or multiple reasons, why after over a decade of studying budgeting it all started to click.
I studied my own budgets that I had used over the years, looked back at the budgets I helped other people create, and studied budgeting from some of the greats like Dave Ramsey, Suze Orman, Ramit Sethi, and J.D. Roth (from Get Rich Slowly).
Using all of my study and experience, I've been able to nail down exactly why it's so hard to stick to a budget, and more importantly, how to overcome it.
And now I want to teach you to do the same.
Your Instructor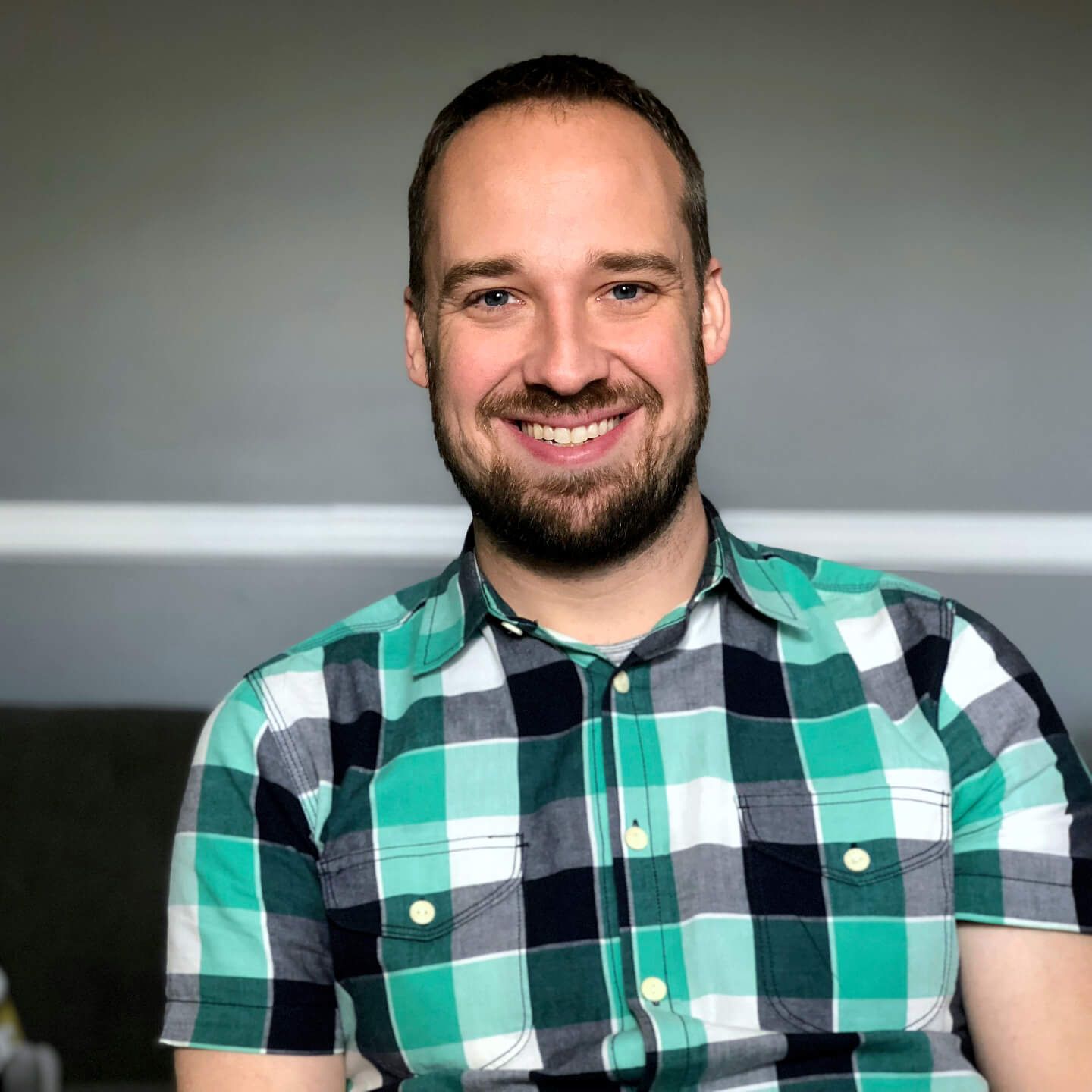 Hey, I'm Tim Jordan! I'm an expert budgeter who likes to save for my goals without the frustration usually associated with budgeting, and more importantly, without sacrificing enjoying life now. My passion is to help you run your money in a way that makes sense for you and doesn't limit who you are.
"Our family has used Tim as a sounding board for our personal finances for years. We appreciate how well he listens and builds balanced budget plans based on our families individual goals, challenges, and opportunities. Even more important is the ongoing relationship where he continues to check in, provides feedback and celebrates victories along the way."
- Jon & Kristen Sullivan, Denver, CO
By sticking to a budget, you will know:
How much you can spend on whatever you want

How much you can save for your goals

How much income you need

How much of your money is spent on what you value and how much isn't

How fast you can pay off your debt

How much your debt is taking from your budget

How much you can invest

How much you can give

What your lifestyle is like so you can start planning for your retirement

What you need to set aside for retirement

What areas of spending you can cut out

How much your emergency fund should be

essentially, ALL other areas of personal finance
All of this simply by sticking to a budget.
And this course will show you how to do that.
Enroll today!
"Just wanted to thank you for all the financial advice. Thanks to your recommendations, we've actually paid off $25,000 in student loans in the past 10 months!"
- Laura & Steven Cooper, Denver, CO
Course Curriculum
Welcome/Introduction
Available in days
days after you enroll
The Why
Available in days
days after you enroll
The Basics of Budgeting
Available in days
days after you enroll
"As a college student with many goals, Tim has helped me set a foundation of how to budget. With his help, I can now see a clear path to both financial freedom and my future goals."
- Isa Petersen, Chicago, IL
Frequently Asked Questions
Do I need a budget to take this course?
Nope! I'll take you through how to create a budget and then take you through how to make it into something you can stick with no problem.
How long do I have access to the course?
How does lifetime access sound? After enrolling, you have unlimited access to this course for as long as you like - across any and all devices you own. In addition to that, this course may not always ​be offered at this price since new strategies and information will continually be added. You won't have to pay a penny for any updates, though. Once you purchase, you will receive all updates for free.
When does the course start and finish?
The course starts now! It is a completely self-paced online course - you decide when you start and when you finish.
How is the content delivered?
This course is delivered through text-based lessons and helpful PDF downloads. Video will be added in the future as well, which of course you will be notified of and get for free if you already own the course. When you register you will receive an enrollment email with your unique login information.
Do you offer refunds?
We would never want you to be unhappy! If you are unsatisfied with your purchase, contact us in the first 30 days and we will give you a full refund. However, you must show me that you went through the course and took action in your budget because this course will not work without you taking the time to implement the tips and lessons.
What if I like my current budget and only have trouble sticking to it?
No worries at all! You'll be able to use the lessons in this course to mold your current budget into something you'll be able to stick to with ease.
My question is not listed.
If you don't see your question here, please send me an email at
[email protected]
and I will send you the information you need!
Learn how to create a budget you love, you will stick to, and that won't keep you up at night worrying about your money.